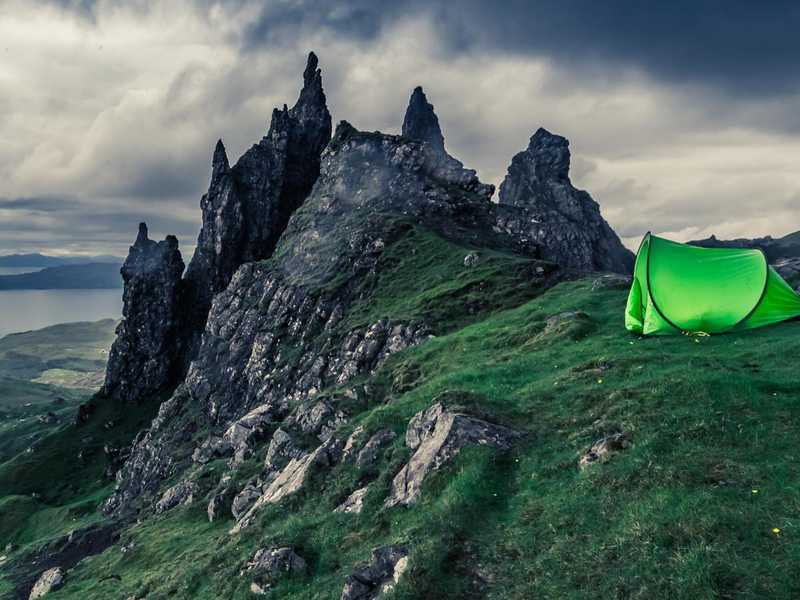 Craighead Caravan And Campsite - Aberdeenshire
From £18.00 pspn (per spot per night)
Available tonight AB42 0PL
Campspot Types
Campervan
Motorhome
Glamping
Allowed
Family
Large groups
Microcampsite
Campfire
Craighead caravan park is an amazing place with fantastic, jaw dropping views. Close to the ocean, we have all inclusive, top notch facilities and welcome pets. It's such a beautiful place, Bram Stoker spent his recouping time here to visit the iconic castle, an inspiration which speaks for itself.
A word from the host: If Bram Stoker loved it here, you will too!
Prepare for: The site is located in a beautiful corner of Scotland and as such it can be exposed to harsh weather, however harsh weather makes you feel alive and as some say "there is no such thing as bad weather just bad clothing". As long as you prepare, even if the weather is wild you can enjoy every moment. So when planning your trip remember to prepare for wind, rain and mud with umbrellas and waterproofs. There is plenty of shade from trees on the site and little light pollution, which makes for a much more visible night sky, however be sure to bring a torch for that night-time trip to the toilet block as at darker hours there is little natural light.
Rules:
No campfires, but raised barbecues are allowed.
Public transport: 0.4 miles north, there is a bus stop for the X60 on the A90 road.
Nearby shops and eateries: Cruden Bay nearby has shops for the usual essentials and a lovely seaside cafe!
Keep Looking