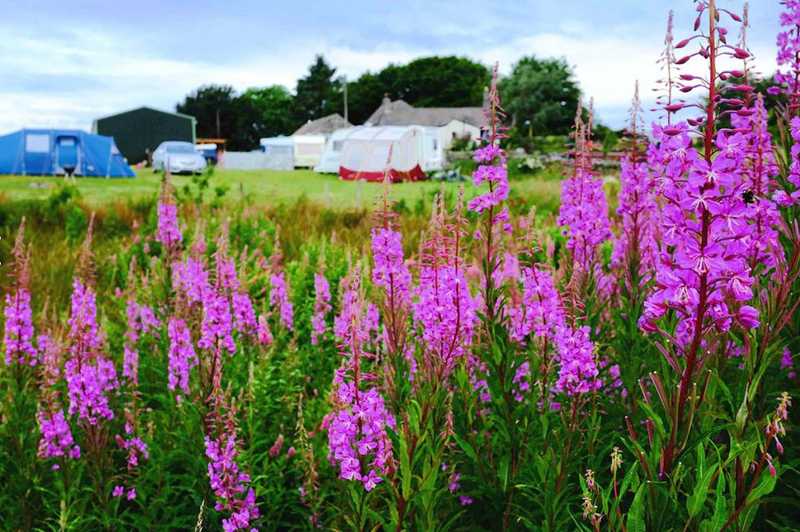 Dark Skies View * - Wigtownshire
From £20.00 pspn (per spot per night)
DG8 0ET
Campspot Types
Campervan
Motorhome
Glamping
Allowed
Family
Large groups
Microcampsite
Campfire
In recent years there has been a trend towards 'Glamping' sites and while we do offer some alternative accommodation on site, the overall experience we hope, still has a 'proper' camping feel. We are not a glamping site, but a traditional campsite with some different options for you. After camping all our lives, we have tried to create the sort of campsite that we would like to camp on. There are plenty of attractions around the campsite such as the Galloway Forest Park where you can explore 300 miles of wild beauty, the Galloway Hills if hillwalking is a loved activity of yours and the Campsite is perfectly situated for access to the 7Stanes mountain bike trails, widely regarded as the best mountain bike trails in the country. There is something for everyone at Balloch O'Dee.
A word from the host: A quiet, relaxed, interesting and safe place for you to enjoy, where hopefully you can get back to what matters in life, with the emphasis being on peace and quiet.
Prepare for: Our animals are free range so don't be surpised to be sharing your shower with a chicken or your tent with a Shetland on occasion.
Rules:
All we ask is that you respect your fellow campers, the environment and our Camp Ethos set out below. Please remember that noise travels far and fast across an open campsite and whilst you may think you are being quiet, the reality for your fellow campers may be very different, so please, while you are here, be mindful of that. We dont allow amplified music onsite. Please feel free to play any live instruments you may want to bring with you, just no phones, bluetooth speakers or car stereos. We are a very dog friendly site (We have five dogs) and you are welcome to bring your dog to Balloch O Dee however if you have an aggressive dog or one that is not good with other animals or people then we please ask you to leave them at home. We have always lived by the philosophy that wherever we are we should leave that place in a little better shape than how we found it.
Public transport: none
Nearby shops and eateries: Cooking area available on site, Shop 9.5 miles
Keep Looking